How to fuck up your weekend…
Is your life too good? The sun shines too bright, the thing are being too smooth - here is the 100% recepie how to fuck up your weekend! Enjoy...
Start with some nice movie 
I have a good friend.. She called me up with the the perfect "girls night out plan" and made me an offer, I could'd not resist (using her special the passive aggressive techniques). " Let's go to see 50 shades Freed" she said, "it's gonna be fun" she said.. Well, that's where it all went south..
Well… I think, I've seen it all – Twilight saga, Sharknado, Epic Movie, even My Big Greek Fat Wedding 2.. But nothing put me in such a physical and emotional pain like this one. It started out like an usual disaster – first came the heartburn, than the nausea.. After 20 minutes I started pulling my hair and questioning if there really is a God…
Would I recommend this movie? Of course! If you want to have a most painful and memorable break up with ANYONE – partner, friend, or member of the family.  Better than that – it should be included to the anger management courses. Even Dalai Lama would loose his shit!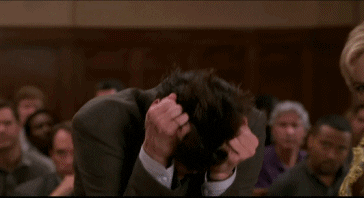 Treat yourself with a nice dinner
When I sometimes felt like drinking myself to death, I had this one, truly lovely place – Hombre del Mundo, in Anděl. I use to go there for some badass Margaritas and their delicious burritos, which use to south my soul like nothing else..
This time I have reached the "new level of emotional bottom", which could be cured and balanced only by one thing..
Churros …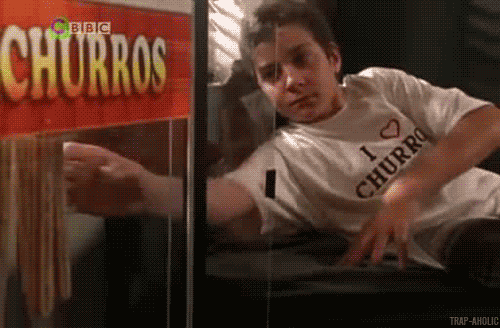 The delicious, crunchy, sweet work of devil himself.. All your sorrows will melt away with the first bite.. Unless they bring you something, that looks like a 90 year old "phyton of love", shaped like a german pretzel.
Don't forget to order the Tequila Sunrise, which will be served WITHOUT THE BLOODY TEQUILA!
And how is your weekend going so far?
share