Best concealers – high end, and "simple" drug store
Estée Lauder, Make Up Forever, Maybeline, Catrice or Nars? Whixh one will erase your blueberry pancakes under your eyes, and which ones are sooo not worth the hype?!
One of the items, that I would most definitely bring with me on a deserted island. Not that I would exchange it for a flashlight, cause lets face it — girl needs some light.. (or a daaamn good highlighter).
Anyway, for the past year or so I've tried a lot of new products, so I have decided to share some good once, and some unnecessary ones to same some cash.
Estée Lauder Double Wear Stay-In-Place Flawless Wear SPF 10 
Price: 860kč (1,9ml)
Shades: 2 (Sephora) 3 (Douglas) 11 (official website)
Coverage: medium
Skin type: all
Waterproof: No
One of the best concealers I have ever tried. It's perfect for all the skin types, because it doesn't dry out the skin and/or catch on to any dryness on it, therefor it is great even for the mature skin. With this one you don't need too much powder, which you don't wanna have with mature skin, trust me!
It stayed in place all day and did not move or crease at all.
It's nice and creamy, with little applicator.
The only thing I don't like at all is the high price for such a small amount of product..
Also, thank you very much for SPF, but 10? Have no idea where that would work without you classic SPF, which you should put on your skin everyday anyway.
Disadvantages:
2 shades (at least those are the once available in the store)
High price (for such a small amount!)
Make Up Forever Ultra HD Anticernes Couvrance Invisible Cover Concealer
(GOOOD! Who the hell names these products???!!!!!!)
Price: 830kč (7ml)
Shades: 11 (via Sephora)
Coverage: high
Skin type: Normal, oily
Waterproof: Yes
Well, right in the begging I've made a mistake of squeezing just a "right" amount of half a pea. Well, lets say, that after "warming it up in my hands" I was able to cover my whole face with it.. So you need just such a small amount!
This one is suuper pigmented, very creamy but thick, so you need to fixate it with quite a bit of powder, otherwise you will have crazy creasing under your eyes, which is sooo sexy 🙂
I would not recommend it for a dry or mature skin, but its is great for covering under the foundation all around the face — it blends in with the foundation quiet well. It's perfect for evening, young "glam Kardashian" look with the true HD definition!
It's 100% hygienic — in the tube, so I love it!
Disadvantages:
Not great for mature skin
Creasing
Maybelline Instant Anti-Age The Eraser Eye
Price: 225kč (6,8ml)
Shades: 2
Coverage: light/medium
Skin type: all
Waterproof: no
Nope, I did not buy it because of the Czech model/singer, or whoever Monica Bagárova is! I heard Jammie Paige and Tati Westbrook talk about this as a holy grail product, and because the price is nice, I bought it!
Okay.. First of all – the applicator :
It looks soo cool and convenient at first – nice "sponge" applicator, handy it putting it on the face for the first time (even though its kinda hard to find out how many times you should turn the head for right amount to come out) .. So firs application – NICE, but after some time:
Even with very careful usage (with cleaning and applying it on the back of my hand) it started to spell funny, so I had to put it into the safety box aka trash can.
Overall, the product is not that bad — its creamy and light, and also you cannot cover anything with it!
Look, the product it great if you have barely anything to cover and you have a "nice"skin. I don't understand, why there are just 2 shades (AGAIN!Why, drug store brand, why!?) So pale skin can contour with this one if you have super fair skin!
Good for the mature and dry skin though!
Disadvantages:
APPLICATOR!!!!!
Shades
Doesn't cover much…
NARS Soft Matte Complete Canceler 
Price: 850kč (6,2g)
Shades: 9
Coverage: Medium
Skin type: all
Waterproof: no
I am really surprised! I was expecting overrated product, BUT..apparently Nars knows exactly, what women want! Another concealer in my "less hygienic" family, but the jar itself is actually very nicely packager, very comfy to travel with or just cary around.. I have been using it for almost half a year every day and I am nearly left with half of the jar. Just take a little bit, put it on any part of your face (covers not only the under eyes or any unwanted "visitors" on your face). Creamy and soft, great even for mature skin. And if you drank less than whole bottle of vodka and had at least some sleep after Friday nigh, — this guy will be your best friend! Hold on for great 6 hours, costs less then Estée and its great! Two Thumbs Up!
Disadvantages:
Stays less time on oily skin
Application with longer nails — nightmare
Nars Radiant Creamy concealer 
Price: 970kč (6ml)
Shades: 16
Coverage: Medium/high
Skin type: normal/oily
Waterproof: No
Another iconic concealer from NARS. I don't even know what to say – its great! Lots of shades, easy application, creamy and nice! The only thing maybe, that it creases a lot depends on how much you put on. Need some more powder, so I am not sure it will be okay for mature or dry skin.. Otherwise, for normal to even an oily skin its great for every day or evening glam!
Disadvantages:
Price
Maybelline Fit Me! 
Price: approx. 190kč (6,9ml)
Shades: 5 (more on the official site)
Coverage: Medium/high
Skin type: all
Waterproof: No
100% DUPE for Nars Radiant Creamy concealer!!! Same consistency, same coverage, even similar packaging and applicator. It is even creamier than the Nars and I found it to be much better choice for mature and dry skin! Plus is cheaper! So much cheaper!
As every drugstore brand it has a problem with shades – around 5 of them (I found just 3 or even 2 in most of the drugstores) and, also, it might be quiet confusing, because shade 10 is slightly darker than number 15 – which I use. Both of them are light medium, but one is with more rosy undertone, and the other one is more yellow under tone… Makes sense! 🙂
Absolutely worth it!
Disadvantages:
Shades
Catrice Liquid Camouflage 
Price: 100kč (5ml)
Shades: 2
Coverage: High
Skin type: normal, oily
Waterproof: Yes
OH, MY, GOD!!! You might remember, I did the review on Catrice Foundation, which was amazing, considering it's JUST a drugstore! It is great for oil, dry and normal skin, stays long on a face and looks flawless!
Again – the colors! Common!!!!! Just 2??! For such a great product!?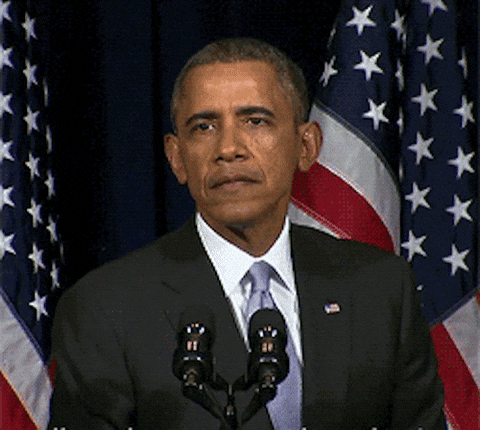 This one you can put on and go directly on a red carped! It is soooo creamy, but very pigmented at the same time, gives you amazing coverage. And its water proof, so even if you cry your eyes out, its gonna be in place (unlike you mascara). Perfect for baking!
BUT! That smell! OMG! Its like smelling the paint or the hairspray from the 70's!
Not sure about the mature skin – again, you need the powder for this one..
Disadvantages:
Shades
IT Cosmetics Bye Bye Under Eye 
Price: approx. 504kč (8ml)
Shades: 6
Coverage: High
Skin type: Normal, oily
Waterproof: HELL YEAH!
Some oldie but a goodie from Beautylish, that a lot of beauty vloggers love! It is exactly something in between the Catrice and MUFE. heavier cream consistency, very thick and veeeery pigmented! This is the one to use after night out, 2 liters of vodka and 0 hours of sleep!
Here you need a lot of powder to set, because it creases a lot! So, for mature skin — stay probably away!
I personally love it! It stays on all night like a concrete!
Disadvantages:
Not available in Czech Republic
Not recommended on mature skin
Kiss Kiss, Bang Bang
OE
share